Depression (Major Depression)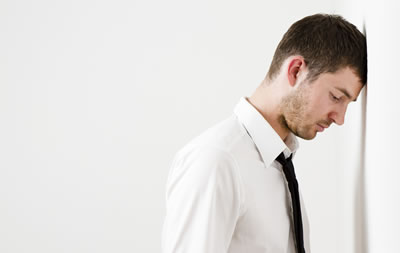 We all experience ups and downs in life and can normally get through periods when our mood is lower than usual. When symptoms of low mood are more persistent and go on for more than two weeks and affect the way that the person functions, either in their work or in their home life it is likely that they are suffering from Major Depression.
Sometimes people don't seek treatment for their depressive symptoms and the condition can get worse. The good thing about Major Depression is that it is very treatable. In the mild and moderate stages of depression the condition can be treated by psychological treatment. When things become more severe is often necessary to prescribe antidepressant medication. Is important to remember that most people who experience Major Depression get better.
With Major Depression the person experiences sad, anxious or empty feelings. For some people the anxiety symptoms are more distressing and disabling than the mood symptoms. The person may feel hopeless and have lost interest in things they normally enjoy. They might feel guilty for things that are not really their fault or responsibility.
The person may experience increased fatigue and reduced energy levels. There might be problems with concentrating, for example reading or following the story on a television show. The person may experience insomnia and sometimes there can be excessive sleeping during the daytime. Early-morning wakening is a classic feature of a Major Depressive disorder with person waking at 3 or 4 am a then being unable to get back to sleep.
Sometimes people suffering with Major Depression can experience physical symptoms such as back pain, headaches or problems with their bowels. If the person's appetite it affected it is reduced usually, but sometimes people may over eat. The person may experience suicidal thoughts. They may just be fleeting thoughts but sometimes the thoughts can be more severe and can potentially lead to a suicide attempt. This is one reason why Major Depression needs to be taken seriously. The World Health Organisation states that major depression is the leading cause of disability worldwide. Apart from the cost to the sufferer and their families the economic costs to society in general are huge. This is why optimising treatment in a timely way is so important.
I am now really excited to be able to offer patients the option of having a genetic test which can help optimise medication treatment decisions. The test identifies genetic markers, which can indicate the treatments that are likely to work and those that are more likely to lead to side effects. The test involves taking a cheek swab and then sending the sample to a laboratory in the U.S.A. for analysis. The testing I hope will be helpful in treating patients who have failed to respond to their first or second antidepressant or have had significant side effects.